AiScholar invited to attend the ACSE Annual Meeting at August 21, 2022.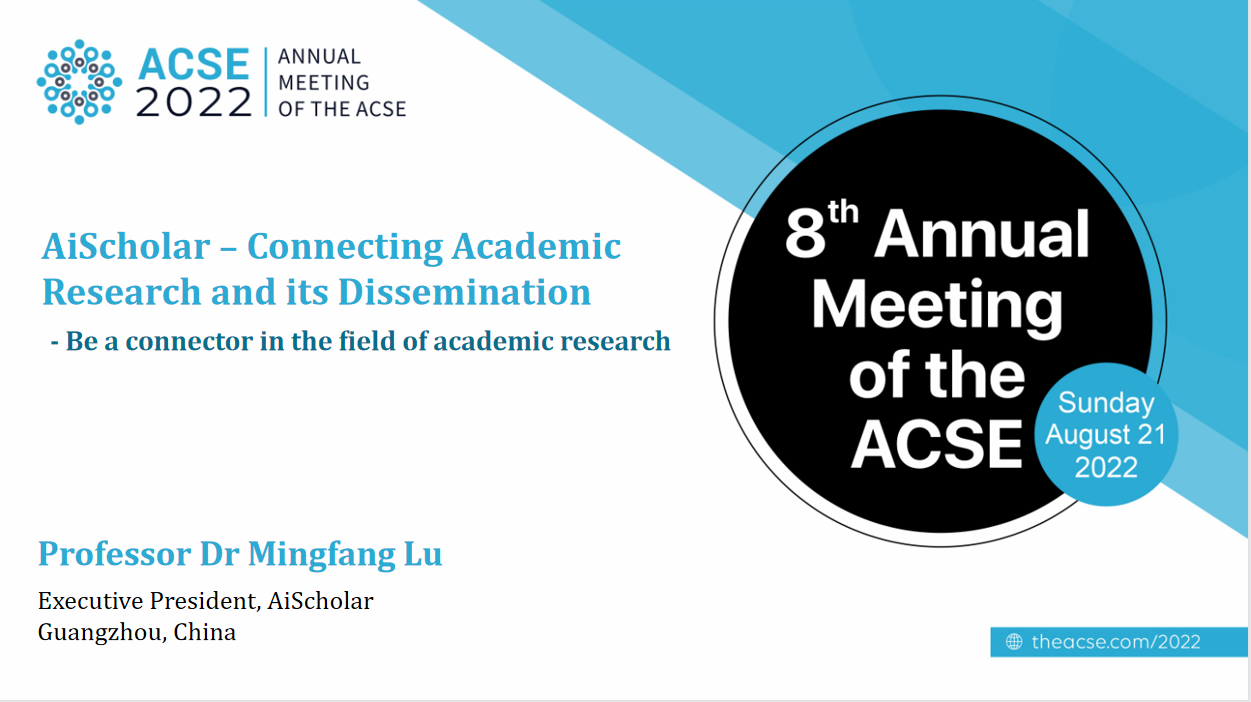 Founded in 2014, AiScholar is one of the leading innovative network high-tech branding based in China. We are aiming to be the connector for academic research and exchange and always stand at the forefront of China's academic innovation services with strong academic resources and technological advantages, and commit to promote academic exchanges, scientific research and publication services, and talent education to serve scholars with professional solutions and platform.
  Linking government bodies, universities, research institutions, talents, and R&D industries, etc., AiScholar takes the lead in building a one-stop SaaS academic service internet platform and developing it into a resource link and comprehensive academic ecosystem for research communities at home and abroad, with observing high ethical standard and best practice.