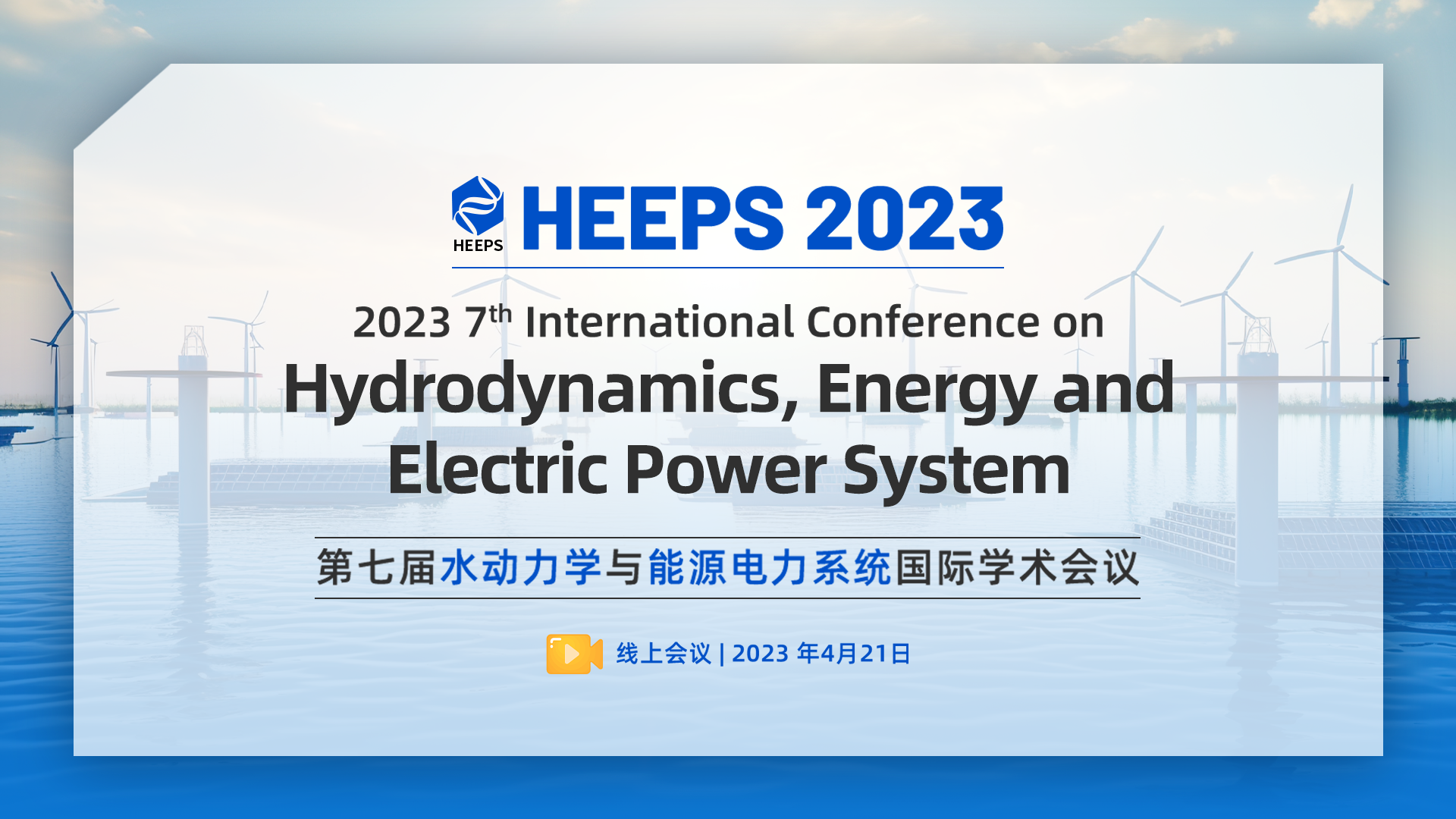 2023 7th International Conference on Hydrodynamics, Energy and Electric Power System(HEEPS 2023)has been held online conference on Apr. 21, 2023 online. HEEPS 2023 includes 3 keynote speakers and 9 oral speakers to share academic reports. Thanks to the support of experts and scholars!
Group Photo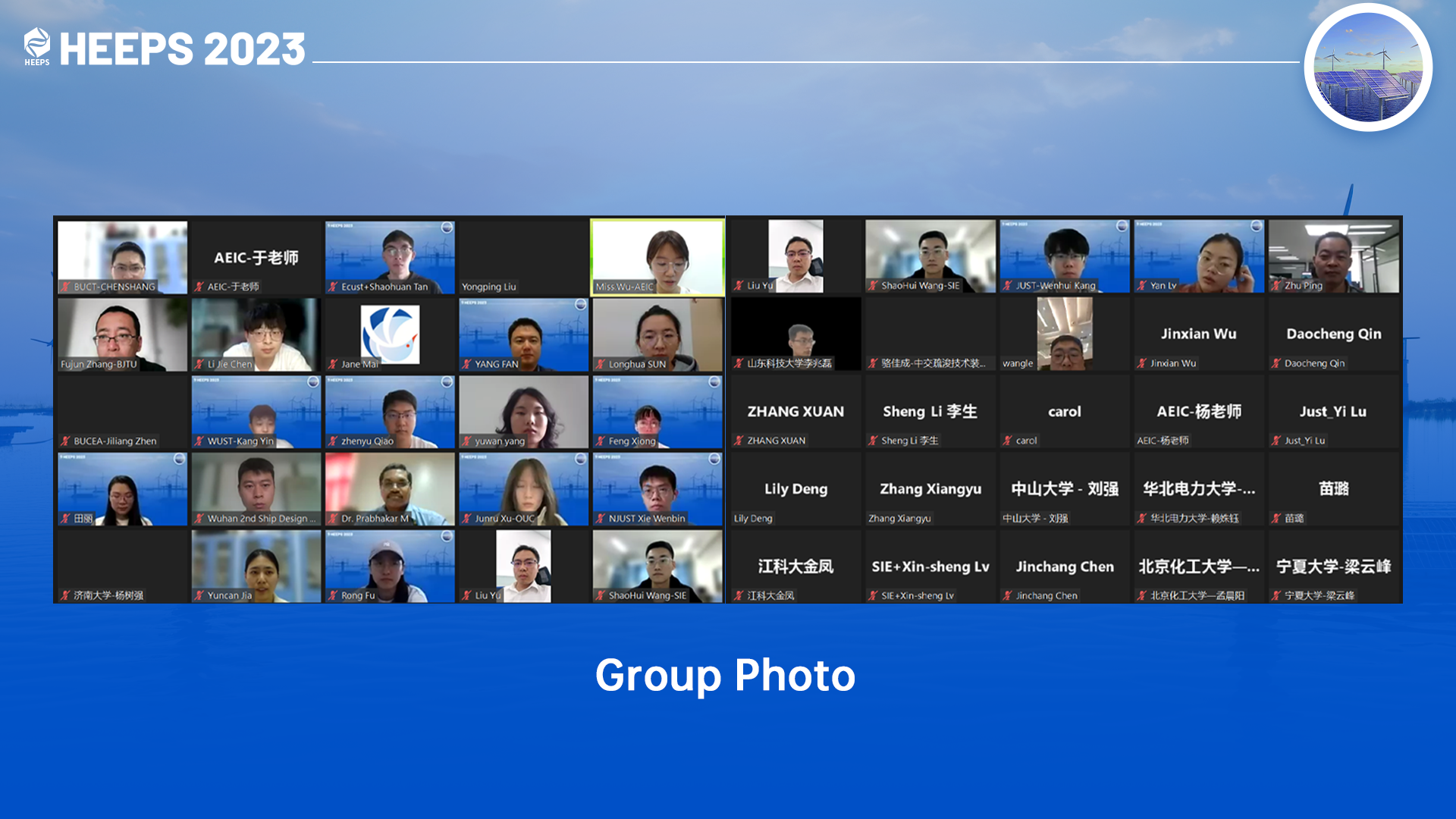 Keynote Speeches
Prof. Fujun Zhang, Beijing Jiaotong University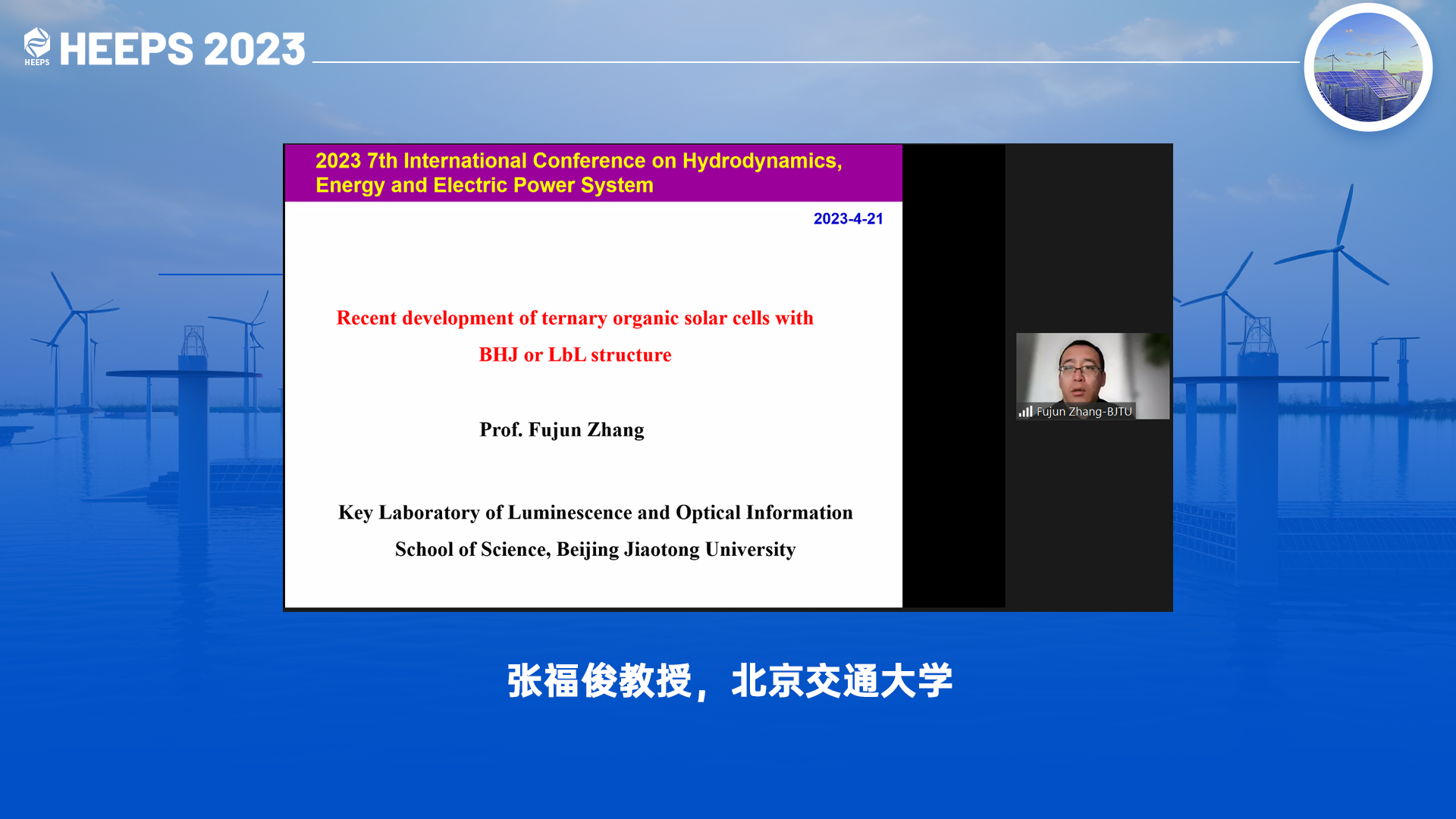 题目:Recent Development of Ternary Organic Solar Cells with BHJ or LbL Structure
Prof. Dr. M. Prabhakar, Vellore Institute of Technology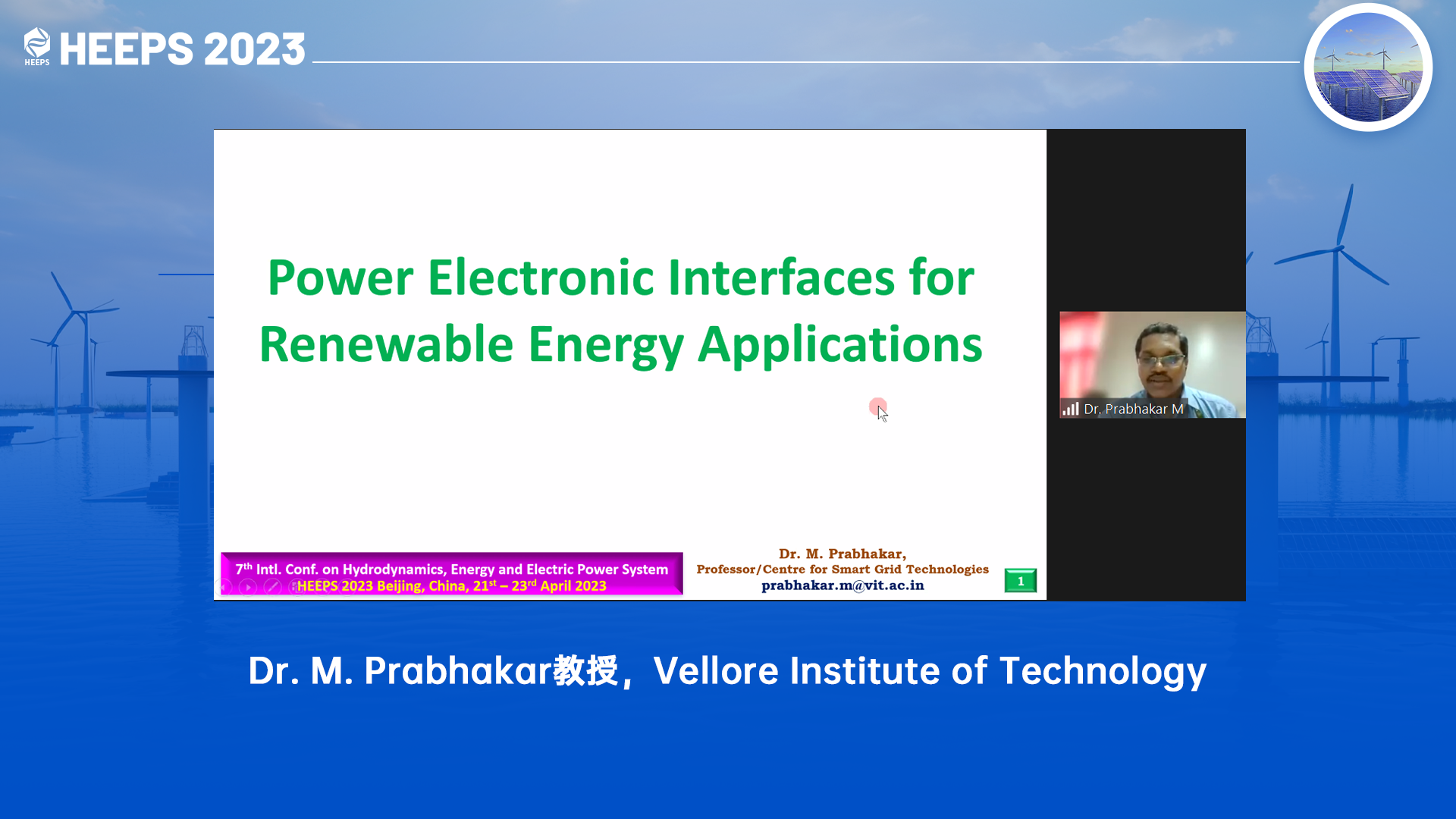 题目:Power Electronic Interfaces for Renewable Energy Applications
Prof. Dr. Mohan Lal Kolhe, University of Agder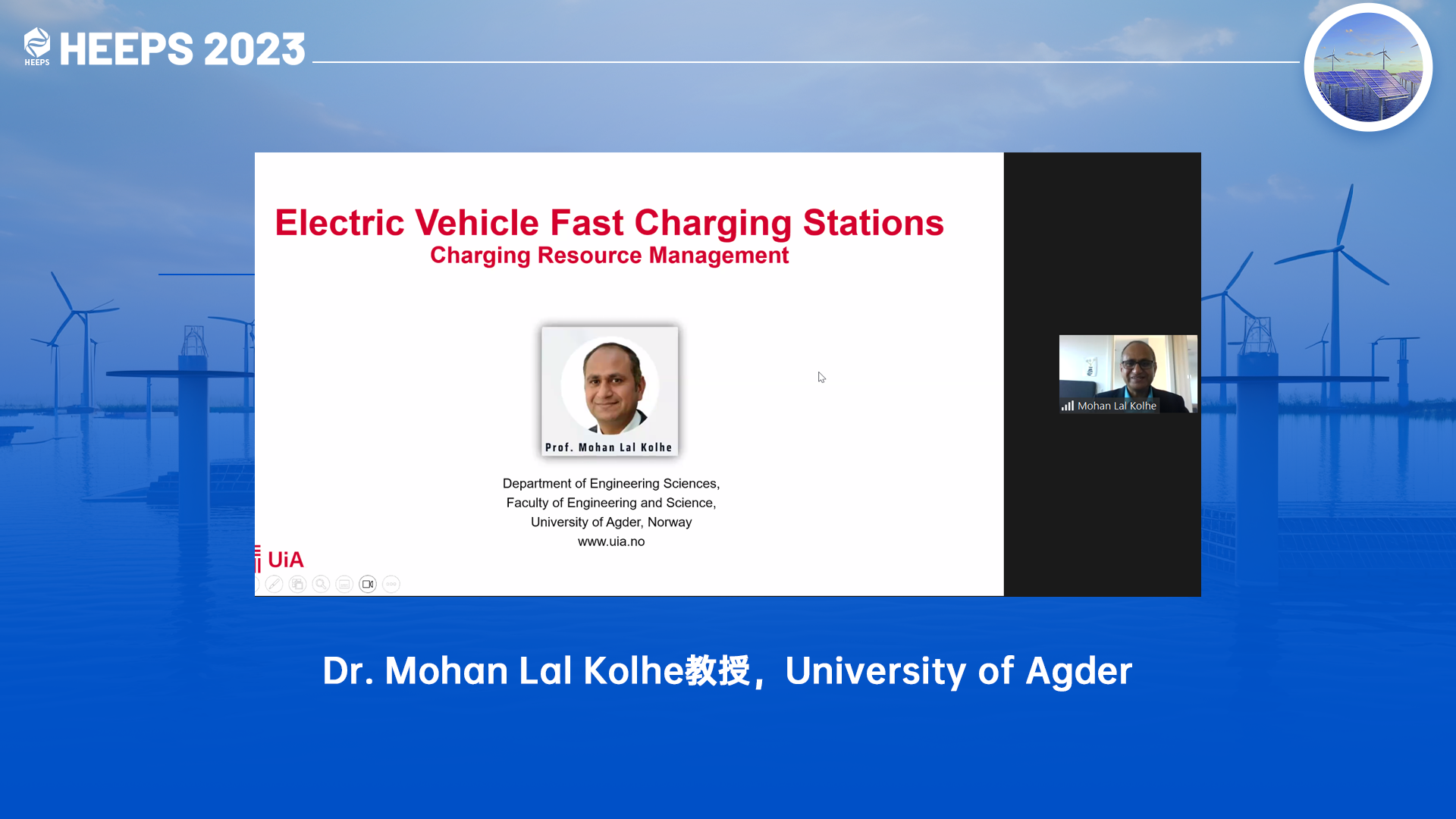 题目:Electric Vehicle Fast Charging Station: Charging Resources Management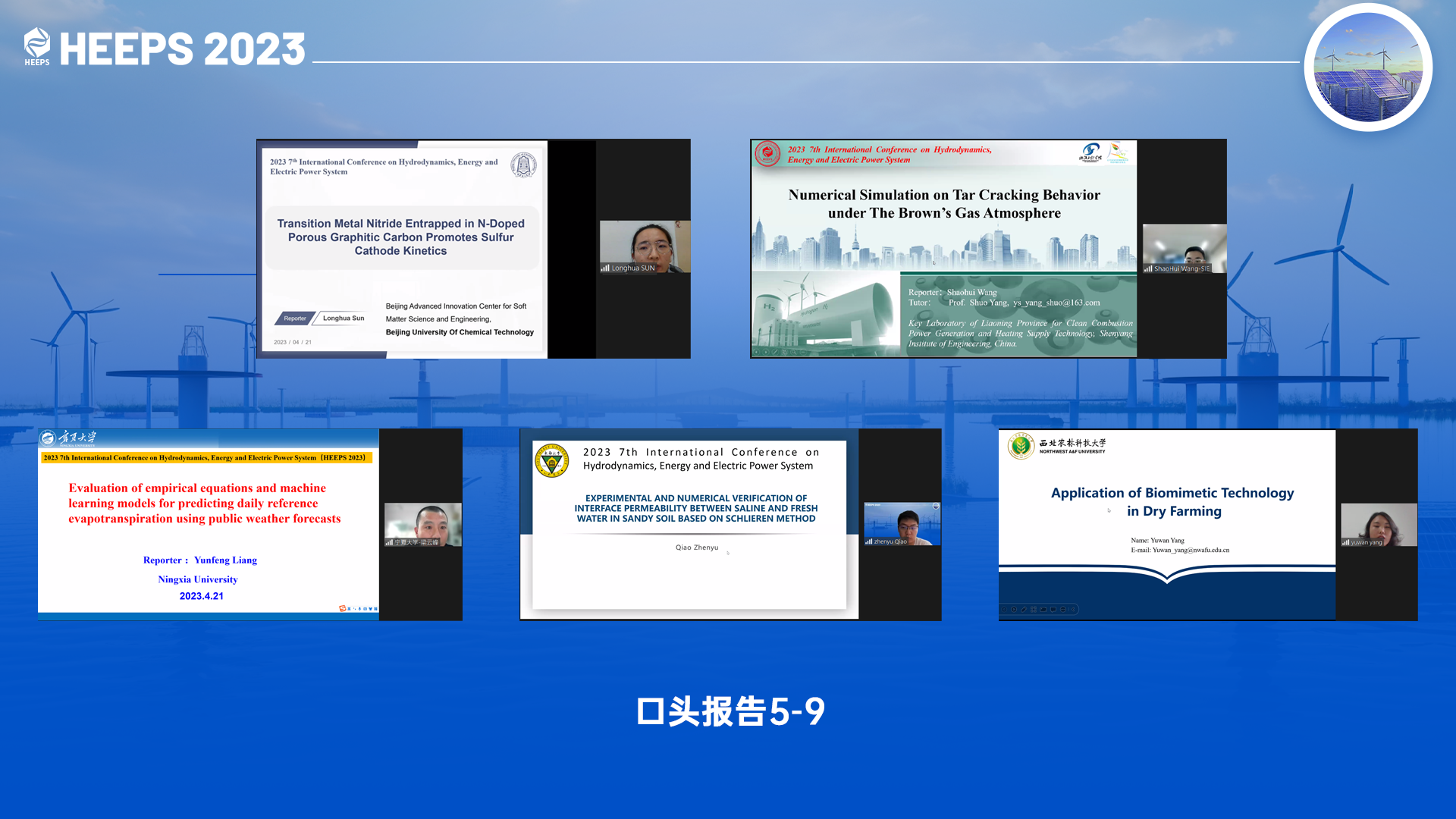 List of oral Presentation
Jiliang Zhen, Beijing University of Civil Engineering and Architecture
Xuan Zhang, Yangzhou University
Jiliang Zhen, Beijing University of Civil Engineering and Architecture
Fan Yang, CNOOC Gas & Power Group Co., Ltd.
Yunfeng Liang, Ningxia University
Zhenyu Qiao, Southeast University
Shaohui Wang, Shenyang Institute of Engineering
Yuncan Jia, Beijing University of Chemical Technology
Longhua Sun, Beijing University of Chemical Technology
Yuwan Yang, Northwest A&F University
The conference attracted many experts and scholars from universities and scientific research institutions at home and abroad to participate in the conference online. During the conference, the participants carried out a constructive dialogue and discussion around the experts and scholars' reports, achieved positive results in many aspects, and deepened the academic discussion and research exchange in Hydrodynamic, Water Resources and Hydropower, Energy and Electric Power and other fields.
Academic Exchange Information Center (AEIC) help the conference to be held successfully with practical actions. In the future, AEIC will also continue to uphold the academic service spirit of "professionalism, concentration and focus", take promoting academic prosperity as the starting point and end result, carry out various academic exchange activities, and jointly promote the development of academic research and applied research.