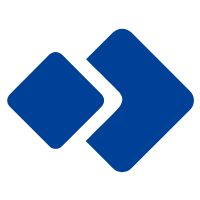 Conference Information
Conference Website:www.icepae.org
Conference Place:Xi'an, China
Conference Time:May 12-14, 2023
About ICEPAE 2023
2023 4th International Conference on Energy Power and Automation Engineering (ICEPAE 2023) will be held in Xi'an on May 12-14, 2023. ICEPAE 2023 is to bring together innovative academics and industrial experts in the field of energy power and automation engineering to a common forum. The primary goal of the conference is to promote research and developmental activities in energy power and automation engineering and another goal is to promote scientific information interchange between researchers, developers, engineers, students, and practitioners working all around the world. The conference will be held every year to make it an ideal platform for people to share views and experiences in energy power and automation engineering and related areas. We warmly invite you to participate in ICEPAE 2023!


Registration Deadline: May 12, 2023

Final Paper Submission Date: March 12,2023

Conference Dates: May 12-14, 2023
All papers, both invited and contributed, will be reviewed by two or three experts from the committees. After a careful reviewing process, all accepted papers of ICEPAE 2023 will be submitted for indexing by Ei Compendex, Scopus.
Submission Guidelines
1. The submitted papers must not be previously published or under consideration of publication elsewhere.
2. Please submit your full paper (Word+pdf) to English SUBMISSION SYSTEM(海外投稿通道) or Chinese SUBMISSION SYSTEM-JA (国内投稿通道)
3. And please submit the full paper if both the presentation and publication are needed.
4. Please submit the Abstract only if you just want to make a presentation.
5. Templates download: Templates
6. Should you have any questions or you need any information in English, please contact us at icepae@126.com.
Conference Secretary: May Chen
E-mail: icepae@126.com
Tel: +86-13922150140 (Wechat)
QQ: 371886761
QQ group: 1025966450
Submission: AIS Submission System
The secretary office of ICEPAE 2023 will collect contributions and finish daily organizing work. All paper review process will be completed by program committee member and invited experts.
If you have any question or inquiries, please feel free to contact us.
May Chen