2022 2nd International Conference on Energy Engineering and Power Systems(EEPS2022)
Website URL: http://www.iceeps.com/
Date: August 26-28, 2022
Location: Shanghai, China
About the conference: 
EEPS started in 2021, the EEPS 2021 have been successfully published and indexed by EI Compendex-JA , SCIE, Scopus ,Inspec and DOAJ.
2022 2nd International Conference on Energy Engineering and Power Systems(EEPS2022) will be held in Shanghai, China on August 26-28, 2022.
This conference focuses on cutting-edge research fields including Energy Engineering and Power Systems. This conference aims to expand channels of international academic exchange in science and technology, build a sharing platform of academic resources, promote scientific innovation on the global scale, improve academic cooperation between China and the outside world, enhance development of Energy Engineering and Power Systems. It also aims to encourage exchange of information on research frontiers in different fields, connect the most advanced academic resources in China and abroad, turn research results into industrial solutions, bring together talents, technologies and capital to boost development. The conference sincerely invites experts, scholars, business people and other relevant personnel from domestic and foreign universities, research institutions to participate in the exchange.
Publication
EI-JA
For Energy Reports: The paper must fit within the scope of the journal. This means that, in case you have not done it yet, you must find a link between the research you are reporting and any kind of energy (production, consumption, efficiency, management, etc.)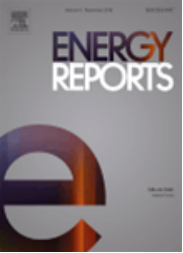 Selected papers will be published by Energy Reports (ISSN: 2352-4847) CiteScore: 4.7 Impact Factor: 3.595
Indexing:
EI Compendex-JA (EI核心-JA)
DOAJ (Directory of Open Access Journal)
SCIE (Science Citation Index Expanded)
Scopus
Inspec
published and indexed
The EEPS 2021 have been successfully published and indexed by EI Compendex-JA , SCIE, Scopus ,Inspec and DOAJ.
Energy Reports (view more)
Important Dates
Notification Date: 1 weeks after the submission
Conference Date: August 26-28, 2022
Call For Papers
1. Energy

Wind power

Solar energy

Biomass and bioenergy

Renewable energy

Alternative fuels

Electric power systems

Nuclear power

Energy in buildings

2. New Energy Production, Storage, Transmission

Greenhouse Gas Treatment

Thermal Energy and Power Engineering

Thermal Power Engineering

Energy Engineering & Environmental Engineering

Clean Energy Development

Thermal Engineering

3. Power systems

Power and Energy Circuits and Systems

Power Disaster and Protection

Power Electronics and its Applications in Smart Grids

Power IOT

Power Market

Power Quality, Protection and Electromagnetic
Conference Chairman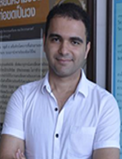 Prof. Omid Mahian
Xi'an Jiaotong University, China
Prof. Hamidi Abdul Aziz
Universiti Sains Malaysia, Malaysia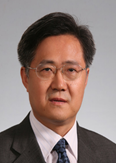 Prof. Zhongliang Liu
Beijing University of Technology, China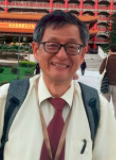 Prof. Bang-Fuh Chen
National Chen-Kung University, Tainan, China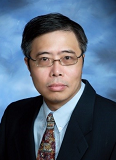 Prof. Hongfa Hu
University of Windsor
Guest editor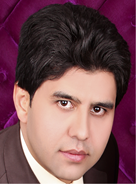 Assoc. Prof. Morteza Khoshvaght-Aliabadi
Islamic Azad University, Shahrood, Iran
Submission Guides
Submissions will be sent to committee reviewers for a blind review. The reviewers use the following in evaluating research papers:
1. Novel Contribution
2. Originality in Thought
3. Inferences
4. Key Strengths
5. Key Weaknesses
6. Areas of Improvement
7. Presentation/Organization of Research

Note:
* Abstracts or full papers will be accepted in English only.
* An international panel of reviewers will review all abstracts or papers anonymously.
* Prospective authors are invited to submit original, high quality papers which is original and has not been submitted and published elsewhere.
* Manuscripts should be at least 5 full pages and at most 10 pages.
* The reviewing process of the EEPS conference aims to provide authors with constructive feedback on their papers, even when a submission is rejected. All submissions will be subjected to double-blind peer reviews, who are expert or have been experiencing in the related field for years. The accepted papers must be revised, taking into consideration the referees' comments and suggestions, before inclusion in the conference proceedings.
Registration
| | |
| --- | --- |
| Items | Registration fee (By US Dollar) |
| Regular Registration | 1225 USD/per paper |
| Attendees without Papers | 1225 USD/per pape |
| Attendees without Submission (Groups) | 150 USD / per person(≥ 3 person) |

Schedule
Schedule

August 26

13:00-17:00

Registration

August 27

09:00-12:00

Speeches of Keynote Speakers

12:00-14:00




Lunch

14:00-17:30

Oral Presentations

18:00-19:30

Banquet

August 28

09:00-18:00

Academic Investigation
Contact Us
Conference Secretary: Miss. May Chen
Tel: +86-13922150140
WeChat: 13922150140
QQ: 371886761